The submission manager is currently OPEN for Issue 01 – Transcend.Horizons
Transcend.Prototypes submissions are closed. This inaugural issue is scheduled to be released in both print and electronic formats on Friday, August 16.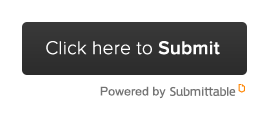 Transcend runs two submission periods each year:
Fall/Winter:
Tipped submissions (via Submittable): Apr—Jun
Free submissions (via Submittable): Jul—Aug
Revisioning Process: Aug—Sep
Final Edits: Sep 30
Release: 3rd Friday, November

No later than November 21st
Spring/Summer:
Tipped submissions (via Submittable): Nov—Jan
Free submissions (via Submittable): Feb—Mar
Revisioning Process: Mar—Apr
Final Edits: Apr 30
Release: 3rd Friday, June

No later than June 21st
** These issues are themed
All issues will be released in print and electronic formats.
In addition to Issue 01 - Transcend.Horizons—which is to be released on Friday, November 22, 2019—a prototype issue will be released to help generate buzz and interest in the magazine:
** Transcend.Prototypes—Tentative Release Friday, August 16
Special inaugural issue
Submissions now closed
Revisioning Process: May—June
Formatting: Please submit your written work in double-spaced, 12-point type, with a typeface similar in style to Arial, Helvetica, or Times New Roman. Poetry should be single-spaced.
Please ensure multi-page submissions are numbered as well. Do include a cover page with your author bio, and do not include author information in the submission.
WARNING: We are significantly more likely to reject your submission if it does not follow these guidelines, and we will outright reject a submission that has author info visible, regardless of any paid requests (such as feedback or expedited response). Please do not put your name anywhere in the title or submission file.
Poetry
Limit of 5 poems per submission, totaling no more than 7 pages.
All forms of poetry are accepted, though we will only skim most shaped and formatted poetry.
We do, however, encourage and enjoy poetry with meter or form, any contemporary poetry, and poetry which breaks the rules in unusual and controlled ways.
Prose
We will accept novel excerpts if they are fully self-contained. We do not accept full novels.
We encourage all forms of prose, fiction, non-fiction, lyric and braided essays, and literary fiction.
Though we will consider academic essays, genre fiction, or YA fiction, we generally skim these pieces.
There is no minimum word count—we accept and encourage flash-fiction and six-word-story style prose.
There is an approximate 8,000-word maximum. Be aware that, while we will not outright reject a piece if it goes a little over this limit, we are more likely to do so.
Artwork
All mediums and all styles are accepted.
Please provide a digital copy of the artwork from 72—300dpi. A watermark is acceptable.
Please realize that, should your submission be accepted, a minimum 300dpi source will be required for printing (600dpi is preferred).
Each accepted piece will be considered for use as cover art.
Please limit each submission to up to ten (10) pieces of artwork.
Additional Submission Options
Free Submission Feedback (Free):
The staff members of Transcend are writers and editors too. We know how effective well thought, critical, actionable feedback can be, so we provide an opportunity for this kind of direct feedback on each submission for a small fee. However, our editors may leave general feedback on a piece if they see merit, even when we do not ultimately accept a submission, or solicited feedback was not requested. If you do not wish to receive this free unsolicited feedback, select the checkbox on the submission form indicating you wish to opt-out of free feedback. Please note that this kind of feedback is never guaranteed, and staying opted-in does not guarantee any feedback or indicate acceptance of your work.
If you wish to guarantee the receipt of more direct and actionable feedback, please select the "Direct feedback" or "Full critique" option in the "Payments" section of the submission form. More information about these feedback options we offer is below.
General Feedback ($10):
By selecting the "General Feedback" box on your submission, you are asking the editors to provide you with up to 250 words (one page) of detailed evaluation concerning your submission*. This can include information on how we feel you could improve your piece, general information on a passage or paragraph we thought was particularly strong, or how your piece could use some work.
*For poetry, this feedback will be on up to two poems and will be up to a combined 250 words. Please only submit two poems if you want specific feedback.
This option is not a guarantee of acceptance.
Expedited Response ($10):
Your submission goes to the top of the submission queue. We make decisions on Expedite requests within three (3) weeks.
This option is not a guarantee of acceptance.
Expedited General Feedback ($20):
You will receive a decision on your work within approximately three (3) weeks and comes with up to 250 words (one page) of actionable feedback per above.
This option is not a guarantee of acceptance.
Full Critique ($35):
Receive a fully detailed critique of your piece, including a minimum 250-word critique of strengths, weaknesses, and some input to help improve your piece(s).
This option is not a guarantee of acceptance.
*For poetry, the full critique will be on up to two poems and will be a minimum of a combined 250 words. Please only submit two poems if you want specific feedback.
Expedited Full Critique ($45):
Receive a fully detailed critique of your piece(s) as above, within three (3) weeks of submission.
This option is not a guarantee of acceptance.
Also note that, should we receive more interest in this option than we can handle, this option may be closed from time to time.
All submissions are read and decided on blind - this means we do not see author information in the filename, and we do not see the cover letter.
***Note that if author information is within the submission file, we will automatically decline the submission with NO REFUNDS.
Our mission is to support disadvantaged and marginalized voices without closing our magazine to any author or artist. With this in mind, the editors at Transcend wish to look beyond the verse and prose. However, these bios do not weigh on the selection process for your writing or artwork.
Please include a short biographical excerpt about yourself of about 250 words in the appropriate submission form field. Anything you would wish us to know, or you feel makes you who you are. Please do include previous publication credits and/or other accomplishments.
This bio should be close to something you would want to be published with your piece(s). Please write it in third-person.
When you submit to Transcend, you will receive a response acknowledging your submission. Our goal is to send formal responses on acceptance within three (3) months from the date of submission. If you do not hear from us within 3 months of your submission, feel free to submit a query letter with the subject line in the format "Your Name - Your Piece Title."
Expedited option submissions get a response within three weeks as noted above.
Acceptance & Editorial Revisioning Process
We use the editorial revising process to help authors polish their submitted works beyond simple spelling and grammar checking. For those pieces we accept, but feel could use some close editing work, we offer the author an editing phase. During this phase, which lasts from one to two months, the editors suggest a variety of edits which can range from simple word choice to more in-depth changes to sentence structure or character arcs. We have multiple goals with this process: to provide actionable feedback to the author they can use immediately, to polish pieces that are on the cutoff line and would not otherwise be published without this process, and to provide our experience to other writers.
This revisioning process occurs only with the author's cooperation, and only with the author's approval. However, our selection process results in four options for submitted pieces, as follows:
Accepted: Edits not suggested, publish the piece as-is. The author may submit edits during the revisioning process.
Accepted—Revisions Suggested: Edits suggested but not required. We will work with the author to polish the work with their agreement.
Accepted—Revisions Required: Edits required to bring the piece into a polished state for publication. Note that if revisions are not completed before the final deadline, the submission will be rejected.
Rejected: The piece is not suited/ready/appropriate for publication in Transcend.
The editorial revising process completes on September 30 for the Fall/Winter issue, and April 30 for the Spring/Summer issue.
Selected pieces may be published and hosted on our website and social media sites in an effort to promote the magazine, author, and the published work.
Contributors will be sent a contract for their review and signature shortly following acceptance.
Not all accepted submissions will be published online, but all pieces accepted for publishing will be included in the electronic edition of the print magazine.
We request First North American Serial Rights (FNASR) and First World Electronic Rights (FWER), and non-exclusive electronic rights. FNASR and FWER rights revert to the author 6 months after publication. Electronic rights are non-exclusive and terminate only on request from the author.
We cannot accept previously published work. All submissions must be previously unpublished, original works.
Simultaneous submissions are encouraged, so long as the editors of Transcend are notified immediately upon acceptance elsewhere.
Typos and minor grammatical issues happen—occasional occurrences will not count against a submission.
Only one submission per genre unless notified by the editors, please.
If we accept a piece for publication, congratulations! Once published, we ask that you do not submit again for one year. This will give us a chance to publish even more disenfranchised voices.
Unfortunately, the editors do not speak additional languages. Please submit your work in English. Hopefully, this will change in the future.
When you submit, please include an author biography in the cover letter section of the form, but be sure to include no identifying information in your submission's uploaded file. Refer to the "Author Biographies" section above for more information.